Obituary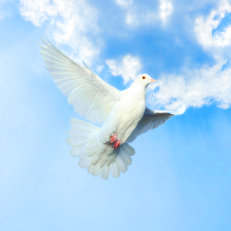 Brooks C. McCoy
October 12, 1953 -
June 4, 2013
Brooks's Obituary
Brooks Cameron McCoy, age 59 of Forest Lake, died unexpectedly at home on June 3, 2013.

Brooks is preceded in death by his father, Victor McCoy and his sister, Shelley McCoy.

He will be deeply missed by his beloved wife, Jackie; sons, Michael (Mandy) Valiquette and Timy Valiquette; grandson, Peyton Valiquette; mother, Carol McCoy; brother, Dave (Star) McCoy; sisters, Terry McCoy and Andrea (Rick) deJesus; nieces and nephews, other relatives and friends.

A service to celebrate Brooks' life will be held on Thursday, June 6, 2013 at 2:00 PM in Living Word Christian Center, 9201 - 75th Avenue North, Brooklyn Park, Minnesota.
Add or view memories
Memories of Brooks
Jacqueline McCoy
Feb 11, 2014
I still can't believe you're not here.....You are forever with me in my thoughts. I miss you my husband, my best friend, my pillar! Looking forward to the day I see you again..Love you always
Terry McCoy, Andrea de Jesus
Jun 7, 2013

Terry and Andrea, Brooks' sisters, think he was the greatest, sweetest, kindest brother. He had the biggest heart and will be forever, sorely missed.
Ralph & Connie Schuler
Jun 7, 2013
I have many fond memories of my fellowship with Bro. Brooks over the years . Connie and I have and will continue to pray for you Jackie, Michael , Timothy and family. May our Father comfort you hearts and bring you through this difficult time.-- Love in Christ- Ralph and Connie Schuler
Sue Quist
Jun 6, 2013
My heart goes out to the Jackie and the boys. Also to Carol and all the family. Brooks touched everyone he met and leaves a legacy trail of love and kindness. So sorry to hear of his death.
Photos & Videos of Brooks
Videos
Loading...
Photos
Loading...
Healing Registry
Services & Events
Visitation

No Visitation Scheduled
Service

Thursday, Jun 6, 2013

2:00 PM

Living Word Christian Center
9201 - 75th Avenue North
Brooklyn Park, Minnesota 55428



Map & Driving Directions
Subscribe to updates
To receive email notifications when a new memory or photo is added to Brooks's online obituary, please enter your information below.
Brooks's Monument
Loading...
Services & Events
Visitation
Service
Living Word Christian Center
June 6, 2013, 2:00 PM
+