Obituary
Joseph A. Mertes
March 10, 1967 -
March 12, 2014
Joseph's Obituary
Joseph Anthony Mertes passed away peacefully surrounded by his family on March 12, 2014, just two days after his 47th birthday.

He is preceded in death by his father, John C. Mertes in 1985.

Joe leaves behind his children, Anthonie Mertes, Brytanie Mertes, Zachari Mertes, and Olivia Mertes; his mother, Sharon (Jim) LeGare; brother, Jack Mertes; sister, Jenna Mertes; the mother of his oldest three children, Robin Mertes, Olivia's mother, Laurie Mertes; many friends and family.

Gathering of family and friends 4-8 PM Monday, March 17th at Roberts Family Funeral Home, 555 Centennial Dr. SW, Forest Lake. Celebration of Joe's Life 11:00 AM, Tuesday, March 18th Eaglebrook Church, White Bear Lake Campus, 2401 East Buffalo Street, White Bear Lake with a gathering of friends and family beginning at 10:00 AM. Interment will be held in Fort Snelling National Cemetery, Minneapolis, MN.

Add or view memories
Memories of Joseph
Brandy Molina
Apr 23, 2014
My sincere condolences to you and your family. (Revelation 21:4) make the promise, where death will be going forever. What a beautiful promise that we all look forward, from our loving Creator, Jehovah God, (Psalm 83:18). May the God of peace be with you and your family.


Sincerely Yours,
Brandy Molina
Mike Trexler
Apr 13, 2014
joe, the only memories of schofield barracks I have include the times we spent hanging out at your house on your back porch. You were a true mentor to me and someone I'll tell stories about for the rest of my life. Thank you for making me a better soldier and a better person.
J Johnson
Apr 4, 2014
My sincere condolences to the family of Joseph A. Mertes - I am sorry to hear of your loss. The Bible promises a resurrection of dear family members and friends that we have lost (John 5:28, 29). I hope you are comforted by Bible promises of a hopeful future including hope of everlasting life (John 17:3).
Renee Damchik
Mar 23, 2014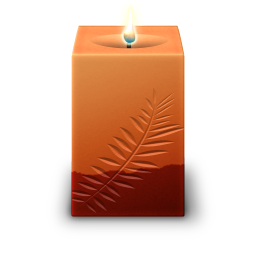 Joe, you were my dad's best friend and your passing is a terrible loss not only to him, but to our entire family. I will always remember you as the happy, smart, fun, loving man that you were. You are in a better place now and I am glad you no longer have to suffer. You will be severely loved and missed by the countless lives you touched.
Karen and Bill Ruben
Mar 21, 2014
Sharon, we are so, so sorry for your loss. What a handsome young man. And, from reading all the wonderful words describing his smile, humor and dedication - You were blessed.
Ron Miller, Post Chaplain
Mar 20, 2014
On behalf of the Forest Lake American Legion Post 225, we give thanks for Joe's military service to our nation.
Misi Stine
Mar 18, 2014
I could not attend the afternoon gathering at Stella's so I would like to share my memory of the last time Joe worked at my house. It was the first week of August, the week he was diagnosed. He built a dog shelter for his good buddy Chico, and took down a couple of trees and tons of brush/saplings from my yard. We worked together on the project, and had great conversation and many laughs together. The thing that amazed me is that as sick as he was, he tried to hide the pain, and worked so hard all three days. He got upset with me when I tried to pick up anything he thought was heavy. The last load of brush we took to recycling was much taller than the trailer but somehow Joe took the whole pile off in one big pull. I will miss our conversations, his warm hugs, his sense humor and sarcasm, how incredibly intelligent he was, and his amazing smile. I never quite got him over the fear of my snakes, but he was getting there. Hopefully he is looking down and appreciating them in a new way.

Joe- I will miss you, but you will always be in my heart. Thank you for coming into my life and making it a better place.
Betty Knott
Mar 17, 2014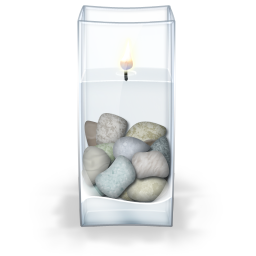 Dear Sharon, I am so sorry for your loss..You and your family are in my thoughts and prayers. Please email me. Would love to connect with you. Love you:-)
Mark, Zoey, Taylor & Brooke Glumack
Mar 17, 2014
Anthonie, Brytanie, Zach, Liv and family,

We are so sorry for your loss. We have had the pleasure of getting to know your Dad and his goofy sense of humor over the years thru hockey and Scandia Elem. He will be missed dearly. We are thinking of you and praying for you all during this difficult time.
Tom, Melanie, Matt & Rachel Skoglund
Mar 15, 2014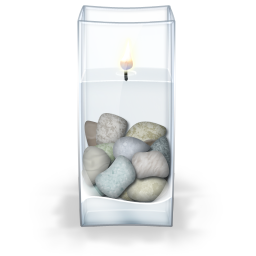 Anthonie, Brytanie, Zach and Liv,

Your dad has always been a VERY bright light in our lives. There are so many memories from hockey that make us smile...won't share them all now, but happy to whenever you need a little laugh!

We will miss him dearly...until we meet him again.

May God grant you peace and comfort.
Michael Perreault
Mar 15, 2014
Joe, we only met a few times but made a huge impression. I am so totally amazed at the number of people who know you and never an unkind word was said. You are such an inspiration on how to live a meaningful life. Even though your time was shortened you mark on so many is everlasting.
Robin Mertes
Mar 14, 2014

Joe....I have spent most of my life loving you and will spend the rest of it loving you as well! Thank you for three of the most beautiful gifts I have ever received...I will be eternally grateful. I'm glad that you will continue to guide me and help me be the best parent I can be. Thank you for giving me faith in GOD. I feel blessed to have been a part of your journey.
Tina Stevens
Mar 14, 2014

Joe just being Joe!!! We love you and will miss you so!!! God bless your whole family during this difficult time! We are in Hawaii and won't be back in time. In tribute we are sending out a Lei for you!!!
Nick
Mar 14, 2014
God could not have gained a stronger soul, Fly on my friend, your family and friends carry with them forever your heart and love
NW
Patty DeNero Monk ~ Steven Monk
Mar 13, 2014

ALL things have a purpose in our lives . Though we never met in person , I feel honored to at least have "known 'about' you" . Your wife and kids made you sound like Superman ! And from the rest of planets prayers and comments , I don't doubt it !! This is the beginning of the next stage of your journey ! Travel near or travel far , nobody has to worry where you are . By the GRACE of GOD !
Jack Dunkle
Mar 13, 2014
Joe was a very good Dad that helped his kids to be what they are today (Great). He was a good son in law and a good soldier and all around nice guy. Go with God son

Jack Dunkle
Eric Wuotila family
Mar 12, 2014
I rarely saw Joe without a smile on his face- his smile will be lighting up Heaven and it will shine down on those he left behind. He will be dearly missed by many.
Photos & Videos of Joseph
Videos
Loading...
Photos
Loading...
Healing Registry
Services & Events
Visitation

Monday, Mar 17, 2014

4:00 PM - 8:00 PM

Roberts Family Funeral Home
555 Centennial Drive SW
Forest Lake, Minnesota 55025



Map & Driving Directions
Service

Tuesday, Mar 18, 2014

11:00 AM

Eaglebrook Church - White Bear Lake Campus
2401 East Buffalo Street & Highway 61
White Bear Lake, Minnesota



Map & Driving Directions
No Service Info
A Time Of Remembrance And Joy

Tuesday, Mar 18, 2014

3:00 PM

Stella's Neighborhood Grille
7050 Scandia Trail North
Forest Lake, Minnesota 55025



Map & Driving Directions
Subscribe to updates
To receive email notifications when a new memory or photo is added to Joseph's online obituary, please enter your information below.
Joseph's Monument
Loading...
Services & Events
Visitation
Roberts Family Funeral Home
March 17, 2014, 4:00 PM - 8:00 PM
Service
Eaglebrook Church - White Bear Lake Campus
March 18, 2014, 11:00 AM
No Service Info
+