Obituary
LeRoy R. Hale
April 21, 1942 -
February 10, 2012
LeRoy's Obituary
Beloved Husband, Son, Dad, Grandpa, age 69 of Wyoming formerly of Maplewood, passed away on Feb. 10th. Preceded in death by mother, Irene. Survived by wife, Rita; father, Murray Sr.; children, Colleen McKenzie, Thomas (Kim), Daniel (Betta); grandchildren, Lauren, Christian, Nick, Emma, Alessandra, Luca, Cameron; brother, Murray Jr. (Judy); nieces, nephews, and many dear friends. LeRoy served in the US Army, was employed as an iron worker, and retired from the MN. Dept of Corrections. He also served on the Maplewood Fire Dept. for 26 years. Mass of Christian Burial will be 10 AM Tues. Feb. 14th at Church of the Assumption, 51 W. 7th St. St. Paul, with a gathering one hour prior to service. Inurnment, Elmhurst Cemetery. Memorials preferred to the ALS Association.

Add or view memories
Memories of LeRoy
Amborn
Apr 19, 2014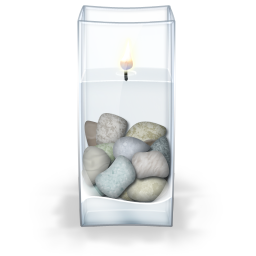 Still think of you frequently Leroy. I miss your e-mails, phone calls and working with you. I cant believe it has been over two years. I know you have found peace and comfort and are enjoying your walk with God. I am so very thankful that I can say I knew you. Keep watching over us buddy :)
Linda Bergan
Feb 13, 2012
I am so sorry to hear of LeRoy's untimely passing. I got to know him when he worked on squad at MCF-LL and enjoyed conversations and his ever-present smile. I know that he will be greatly missed by his family and friends--may the many memories give you peace and comfort now and forever.
Kipp Forschen
Feb 13, 2012
I had the honor of working side by side with LeRoy for a few years. In that time he taught me what it was to be a great man. He served our country in the Army, his state as a Corrections Officer and his community as a Firemen. The definition of HERO is LeRoy Hale. I so enjoyed ALL of his emails I would get from him during his retirment. I am going to miss hearing from you "Tough Guy". Heaven just got a little better. God bless the Hale family.
Dave Wivinus
Feb 13, 2012
I had the honor of working with Leroy at MCF-LL for roughly five years. In that time, I got to learn of a man who in my opinion is one of our nations heros and brother fireman. Lee always took the time to find beauty in his surroundings regardless of where he was at, by capturing photos and his love of nature. He also mentored me as a fireman. Thanks Leroy and God Speed!
Joe McCoy
Feb 13, 2012
I had the priviledge of working with Leroy at MCF-LL. He was a good and honorable man of whom I have many fond memories probably the most notable of which was walking the picket line with him during our strike in 2001 when I first got to know him. May God rest his soul.
Emily E.
Feb 12, 2012
I only had the chance to meet your sweet family when it was already an unfortunate time, but from what I observed, you are an amazing family and LeRoy played a HUGE part in making you all who I encountered: such wonderful people. He will be missed I'm sure, but I could tell by the love and faith in the room, that you all know you will see him again...Rita, your picture used for this shows how much love you two had for eachother. I only pray that my marriage can go as far as 30+ years. Love to you all and I am so very sorry for your loss, and Heavens' gain.
Ron Miller, Post 225 Chaplain
Feb 11, 2012
On behalf of the Forest Lake American Legion Post 225 we give thanks for LeRoy's military service to our nation.
Photos & Videos of LeRoy
Videos
Loading...
Photos
Loading...
Healing Registry
Services & Events
Visitation

Tuesday, Feb 14, 2012

9:00 AM - 10:00 AM

Church of The Assumption
51 West 7th Street
Saint Paul, Minnesota



Map & Driving Directions
Service

Tuesday, Feb 14, 2012

10:00 AM

Church of The Assumption
51 West 7th Street
Saint Paul, Minnesota


With a gathering starting at 10 AM until time of Mass


Map & Driving Directions
Subscribe to updates
To receive email notifications when a new memory or photo is added to LeRoy's online obituary, please enter your information below.
LeRoy's Monument
Loading...
Services & Events
Visitation
Church of The Assumption
February 14, 2012, 9:00 AM - 10:00 AM
Service
Church of The Assumption
February 14, 2012, 10:00 AM
+