Obituary
Bradley S. Vincent
February 25, 1956 -
May 29, 2012
Bradley's Obituary
Bradley Vincent, age 56, of Martin Lake, passed away peacefully at his home on May 29, 2012 surrounded by his family after a courageous battle with ALS. He was preceded in death by his dad and step-mom, Orville and Nancy Vincent. Bradley is survived by his wife, Judy; son, Matthew; step-children Kellie (Tom) Willey, Bobby and Shawn Harrington; step-grandchildren Patrick, Bobby, and Michael Willey; mother Marjorie (Merle) Menge; siblings, Cindy (Mike), Carrie (Sam), Derek, Craig (Sally); nieces, nephews, other relatives and friends.

A Celebration of Bradley's Life will be held at 11:30 AM, Friday, June 8th at Roberts Family Funeral Home in Forest Lake with a gathering of friends and family beginning at 9:30 AM. Lunch will follow at Coon Lake Clubhouse. In lieu of flowers, memorials are preferred to Project A.L.S.
Add or view memories
Memories of Bradley
amanda
Jun 11, 2012
I only got to meet brad once but wen I did he was such a nice guy, my cousins kellie & shawn lve him a lot he's a really good guy my thoughts & prayers are with my family today!
Darren
Jun 7, 2012
We are all blessed to have had the opportunity to know Brad. My thoughts and prayers are with you.
Rachel
Jun 5, 2012
I wish to offer my condolences to the family during this difficult time. May you be comforted by the promise of the resurrection and the end to sickness and death forever. God makes this wonderful promise to us at Revelation 21:4 where it reads, "And he will wipe out every tear from their eyes, and death will be no more, neither will mourning nor outcry nor pain be anymore. The former things have passed away." I hope this message brings you some solace.
Cheryl Heddan
Jun 4, 2012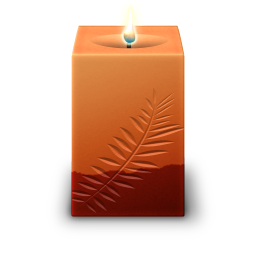 Brad was one of the sweetest guys I have ever had the pleasure of working with---he will be truely missed--
Diane Ziemer
Jun 4, 2012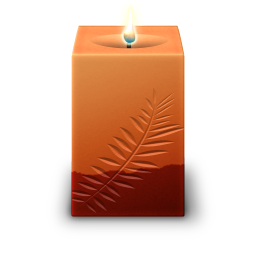 My deepest sympathy to Judy, Matt, Craig & family.
Brad will be sadly missed by his Xcel Energy Family. I have had the privilage to work with Brad since 1995 in the waerhouse operations at Maple Grove. Brad was a caring individual and would go out of his way to help anyone and everyone. We could always count on Brad, he took his employment seriously and always did the best job that he could even when he was losing the battle with ALS. I will miss Brad's smiling face.

To Brad - God Bless you & Rest in Peace, you will be missed by everyone.
Derek Vincent
Jun 3, 2012
To Judy and Matt and Family and Friends - I am sorry for the loss of my dear brother Brad. He was a good brother, a good father, and a good man. He was an easy going soul and I will miss all of the comfortable, easy times we shared.

To Brad - You were a great brother - I will carry your memory forever and I will miss you always.
judy vincent
Jun 3, 2012
To my husband, Brad I love, I will always love you! You saved me from a life of destruction! You will always be in my heart! I gave you Matt, and he was the light of your life! We love you so much!
Jill Klingner
Jun 1, 2012
Carrie, Cindy, Craig and Derrek,
SO sorry for your loss. Great memories of playing games in the neighborhood!!!
Cathy Carlisle
Jun 1, 2012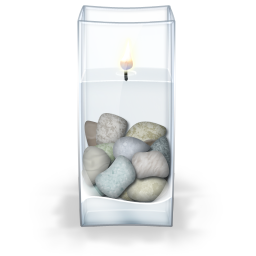 Judy and Family: It was always wonderful to see Brad at the store every day, we always had great talks. I am so sorry for you.Love Cathy Carlisle
Dan
Jun 1, 2012
Good guy, Always a smile, when I stop over to pick up Judy-Even when He didn't want her to go
Rita & Buzz Gaalaas .
May 31, 2012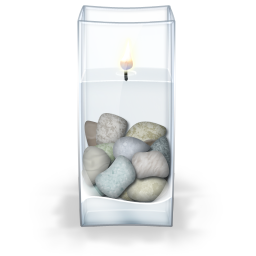 Brad, We did not know you but in these last few years. You always had a smile and words of wisdom or wit. You loved watching the little young ones as they experienced the venture of curiosity in trying something new having no idea of results.
Know that you touched the lives and hearts of many here on earth. You now are at peace with the world and resting in God's arms. Watch over all of us as we try allow our own hearts to mend.
"The LORD is close to the brokenhearted; he rescues those who are crushed in spirit."
Psalm 34:18 (NLT)
Kellie Willey
May 31, 2012
Brad you were a second father to me and such a wonderful person. I am going to miss you so much. I know you are surrounded by your Dad and Sadie and the love of God and are at peace now so that brings some comfort. We'll watch over Matt and my mom, don't you worry about that.
Photos & Videos of Bradley
Videos
Loading...
Photos
Loading...
Healing Registry
Services & Events
Visitation

Friday, Jun 8, 2012

9:30 AM - 11:30 AM

Roberts Family Funeral Home
555 Centennial Drive SW
Forest Lake, Minnesota 55025



Map & Driving Directions
Service

Friday, Jun 8, 2012

11:30 AM

Roberts Family Funeral Home
555 Centennial Drive SW
Forest Lake, Minnesota 55025



Map & Driving Directions
Subscribe to updates
To receive email notifications when a new memory or photo is added to Bradley's online obituary, please enter your information below.
Bradley's Monument
Loading...
Services & Events
Visitation
Roberts Family Funeral Home
June 8, 2012, 9:30 AM - 11:30 AM
Service
Roberts Family Funeral Home
June 8, 2012, 11:30 AM
+