Staff
Our staff is committed to providing support, compassion, information, and direction as needed to all members of our community, their families, and friends who are dealing with loss and grief.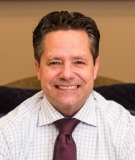 Kelly Roberts
Managing Partner
Kelly was born and raised in the community he still calls home today. After graduating from Forest Lake High School in 1991 and earning an Associates Degree in business, Kelly joined his family in operating Forest Lake Floral and Garden Center. It was Kelly's idea to bring a locally owned funeral home to Forest Lake, which he and his brothers established in 2005. Kelly is a Certified Funeral Celebrant, a graduate of the Academy of Advanced Funeral Planning, and a Licensed Life Insurance Agent. Kelly married his high school sweetheart, Chaleece and has two sons, Coleten and Landen and daughter, Olivia. They are life long members of Faith Lutheran Church in Forest Lake, and Kelly is member of the Forest Lake Rotary and is on the board of directors of the Forest Lake Hockey Association. Kelly enjoys playing hockey, running, biking and boating when he is away from the funeral home.
Email: kelly@robertsfamilyfh.com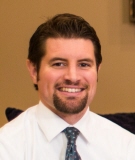 Colby Voigt
Funeral Director
Colby was born and raised in Rosemount, Minnesota. He knew funeral service was the right profession for him after shadowing a funeral director for a high school class. Colby attended all four years of college at the University of Minnesota and graduated in December of 2013. He has been with Roberts Family Life Celebration Home since January 2014 and has found his niche in serving a dignified and proud community.

Away from the funeral home Colby enjoys spending time with his family, friends, and his wife, Kelly. Colby and Kelly enjoy going to concerts, cheering on the Gophers, and spending as many weekends as possible up in Breezy Point.
Email: colby@robertsfamilyfh.com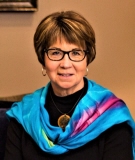 Mary Vidas
Certified Funeral Celebrant
Mary is a Certified and Licensed Celebrant, and Interfaith Chaplain. Mary received her Master's Degree from the University of Minnesota and Chaplaincy training at United Theological Seminary of the Twin Cities. A Life Tribute Professional, Mary works closely with families during their time of need co-creating personalized celebrations of life services, nondenominational or faith based memorials and meaningful interment services truly reflective of the family's wishes and the life of their loved one. Mary is proud to serve our military families providing special consideration in honor of their loved one's military service and remembrance. As a Chaplain and Pastoral Care Minister, Mary provides counseling and support to families experiencing grief and loss, those dealing with sudden and/or difficult deaths, and families facing critical health or life transitions.
Mary is also called upon by organizations and community groups to design and officiate living tributes, special dedications and public events. Mary's family grew up in the Forest Lake area and continues to make their home in Forest Lake and the surrounding community.